Business Plan Essentials You Always Wanted To Know
Regular price
$43.99 USD
Sale price
$34.99 USD
Unit price
per
Sale
Sold out
Share
Recognize the importance of a business plan

Formulate a well-structured business plan

Analyze their market and write a marketing and operational plan

Discover various techniques for forming a business plan with the help of samples relevant to the real world

.
BOOK SAMPLE
Bibliographic Details

Pages: 224 pages

Paperback (ISBN): 9781636511214

eBook (ISBN): 9781636511221

Hardback (Color): 9781636511238

Trim Size: 5.5" x 8.5"

Category: Business & Economics

Author: Dr. AnnaMaria Bliven
Description

A practical guide for business students, entrepreneurs, and veteran business owners for creating an effective business plan

A crucial factor that influences the success of a business is a Business Plan. Without a business plan, an organization crumples down.

Business Plan Essentials You Always Wanted to Know provides all the necessary hands-on tips and pieces of advice you will need to produce a pragmatic and useful business plan.

The book provides business plans and strategies for non-profit organizations, small service businesses, manufacturing businesses, and project developments with abundant samples that offer quick and smooth guidance about how to successfully bring a great business plan to life.The book simplifies all the necessary procedures you should follow in drafting your business plan and editing it in order to turn it into a powerful document that will streamline your adventure into entrepreneurship.

After reading this book, you will understand

Basics of An Effective Business Plan
How to Successfully Do Your Own Marketing and Market Analysis
How to Make Financial Projections in Your Business Plan
The Best Tricks for Designing and Editing a Useful Business Plan
About the Author

Dr. AnnaMaria Bliven has worked as a business professional for over 30 years developing and managing for-profit and not-for-profit companies. Starting with a career in travel, then military service, and eventually as an educator in higher education, Dr. Bliven has gained valuable experience and expertise she wishes to share so that others can enjoy their business journey ventures and succeed.
About the Series

The Self-Learning Management Series is designed to help students, new managers, career switchers, and entrepreneurs learn essential management lessons and covers every aspect of business, from HR to Finance to Marketing to Operations across any and every industry. Each book includes basic fundamentals, important concepts, and standard and well-known principles as well as practical ways of application of the subject matter.
Editorial Reviews

"Teaching business planning for thirty years has forced me to be highly selective when considering a textbook, template, or software purporting to be helpful to new business plan writers. Business Plan Essentials caught my eye and interest quickly because it is precisely the kind of material I want my students and clients to work with for a successful outcome."

- Stephen O'Mara, Professor of Business Entrepreneurship, Mendocino College

 

"This book is a thorough "how-to" that would be valuable to entrepreneurs, business students, juniors, and seniors in Management, Marketing, Operations, and Finance classes as it covers all the necessary fundamentals well in a language that is fluid and understandable. The structure, layout, and font of the book are excellent. The publishers did a great job and entrepreneurs and students will find this book a key tool for their pitch."

- Fernando Pargas, Management Professor, James Madison University

 

"This book is essential for new entrepreneurs looking to start a business as well as experienced business executives looking to expand into new areas within an existing enterprise. This book not only outlines the key elements of both simple and complex business plans but also offers practical advice on how to create these plans and deliver them with a special outcome in mind. The book leaves the reader feeling they are getting consultation from an expert on how to create a plan for their business."

- David J. Fogarty PhD, MBA

 

I thought it was well-structured and easy to understand. It had great quizzes and discussion questions at the end of each chapter. I feel you have a great book here.

- Dennis Gupton Instructor, Jones College of Business, Middle Tennessee State University

 

A particularly useful tool is the book's demonstration of business plans for specific situations, such as the service sector, the manufacturing sector, and the non profit sector. The book successfully navigates the tricky balance of being comprehensive without overloading the reader.

- Kurt Stanberry, MBA/JD, Professor of Business Law, University of Houston Downtown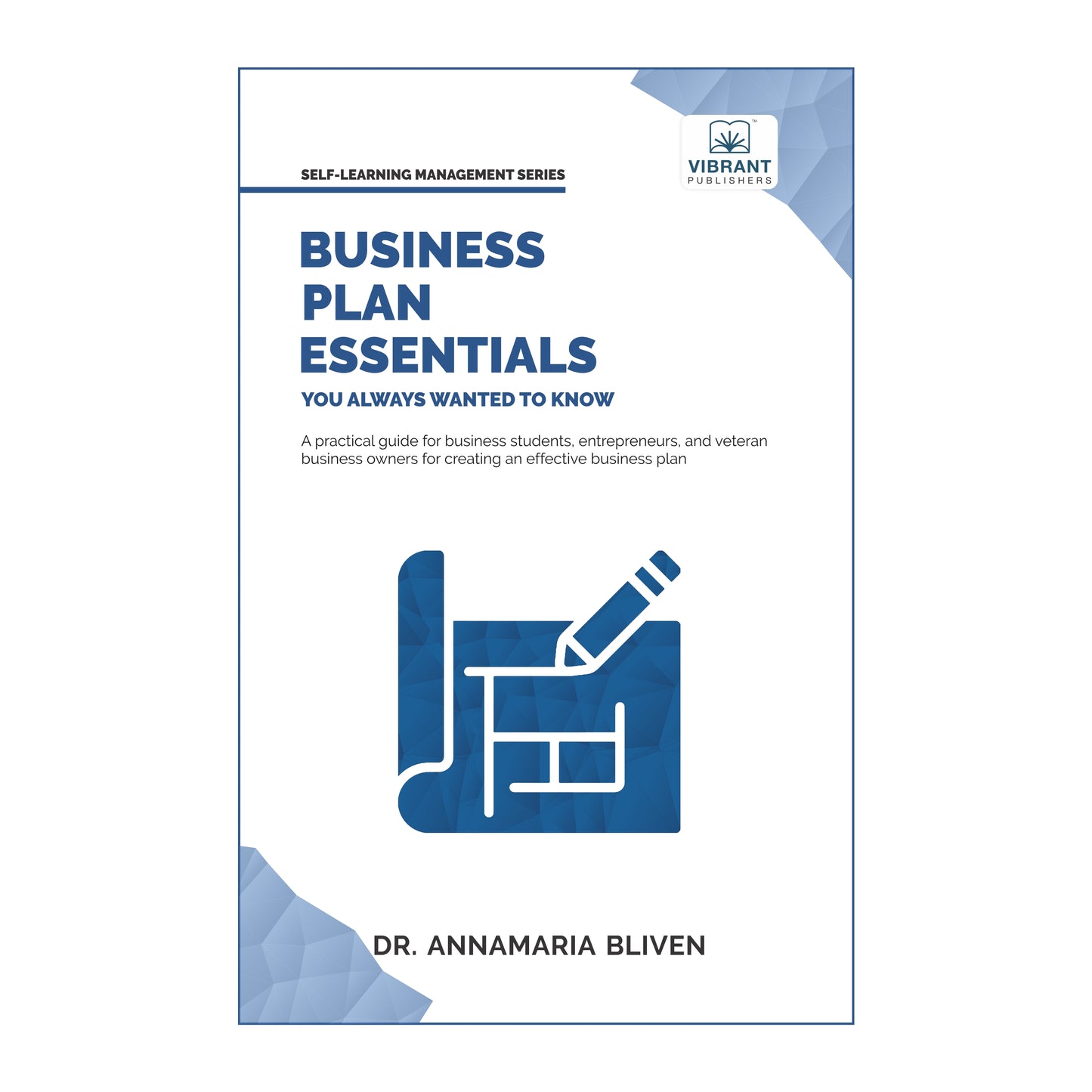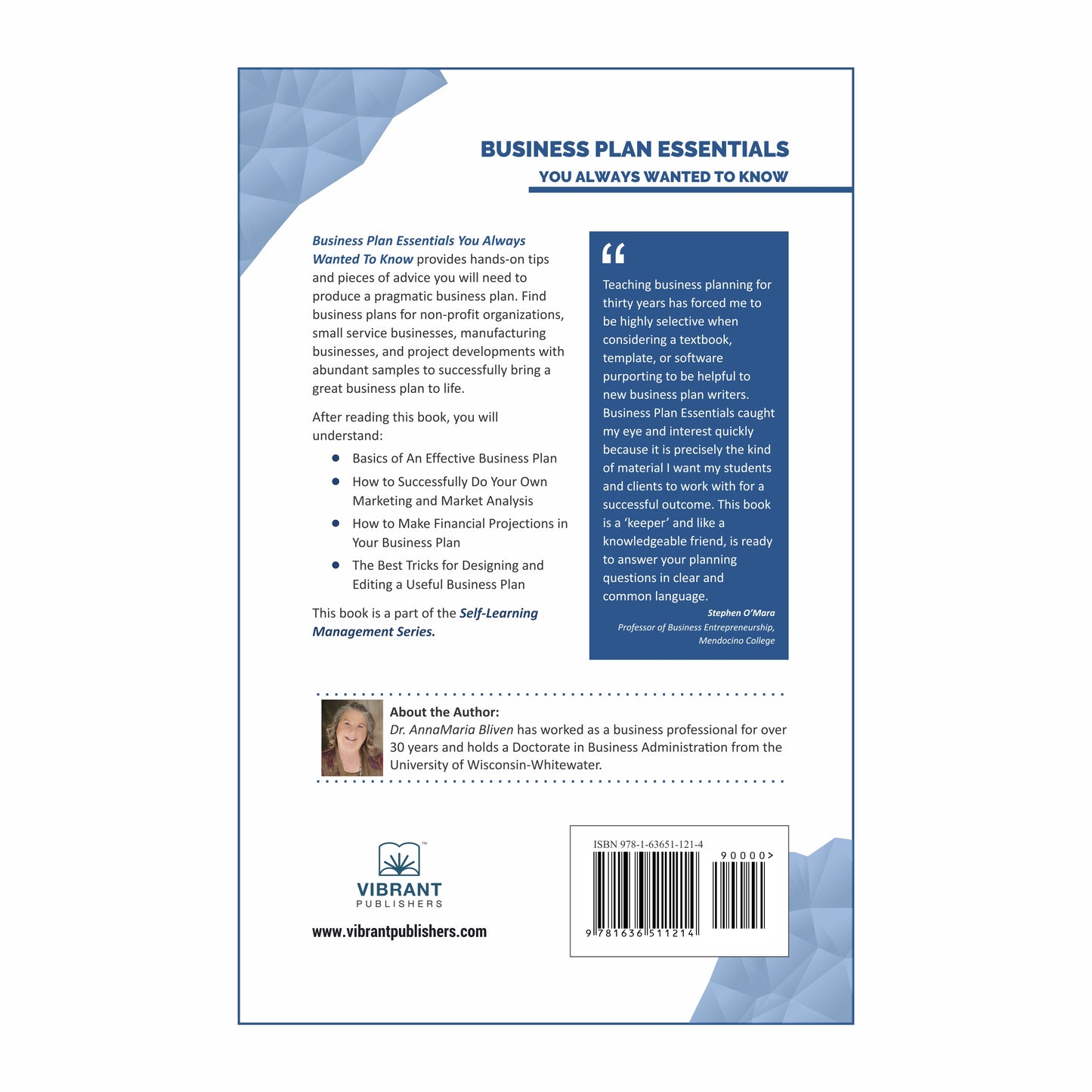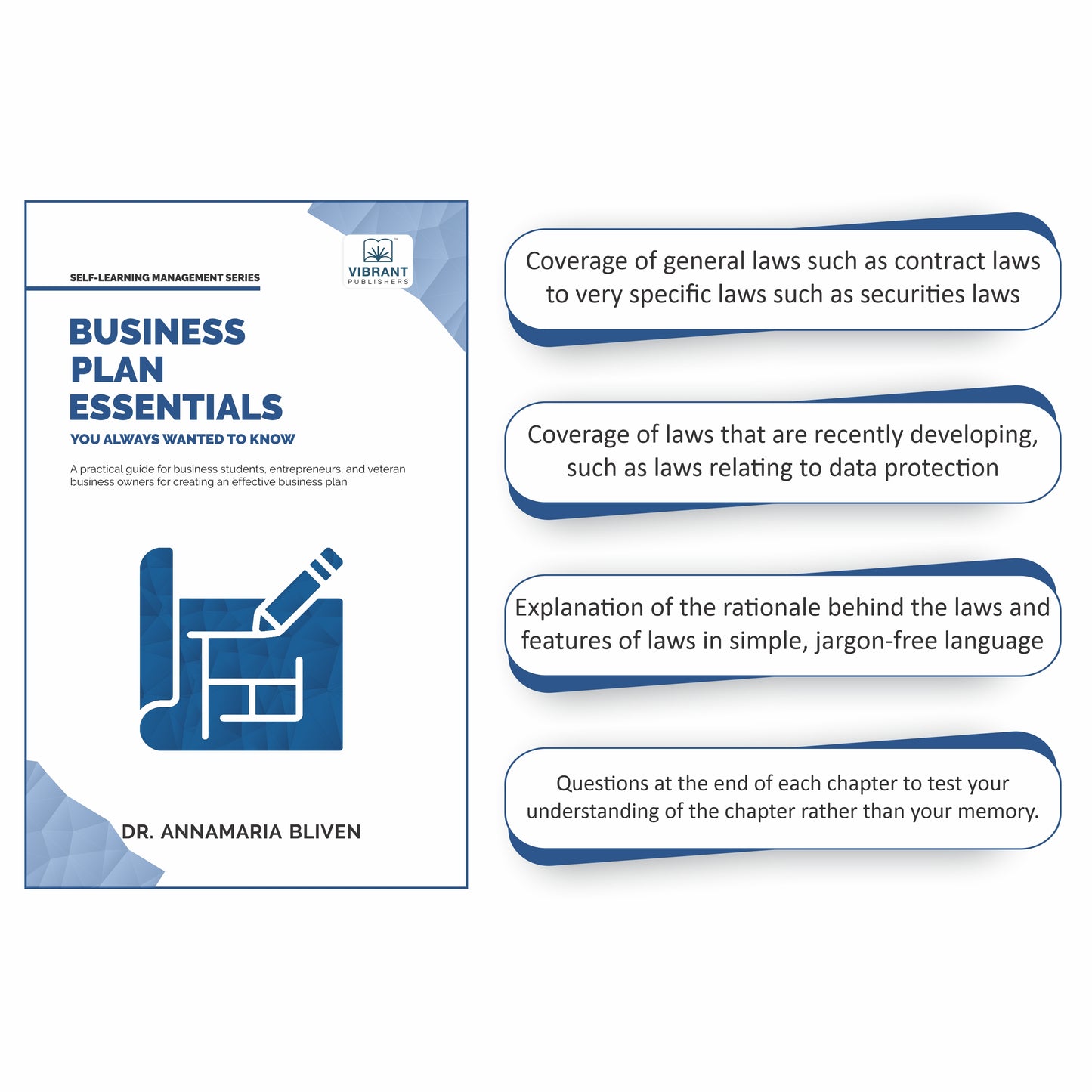 very informative apt book
clear and prise topics covred