Practice Tests For The SAT
Regular price
$49.99 USD
Sale price
$49.99 USD
Unit price
per
Sale
Sold out
Check Out the New Edition of this Book here! 
5 Full-Length SAT Tests
770 Practice Questions in total
Complete Practice for Reading, Writing & Language, Math, and optional Essay sections 
Detailed Answers and Explanations for all Questions
New and Updated Content in the style of the SAT test
BOOK SAMPLE
Share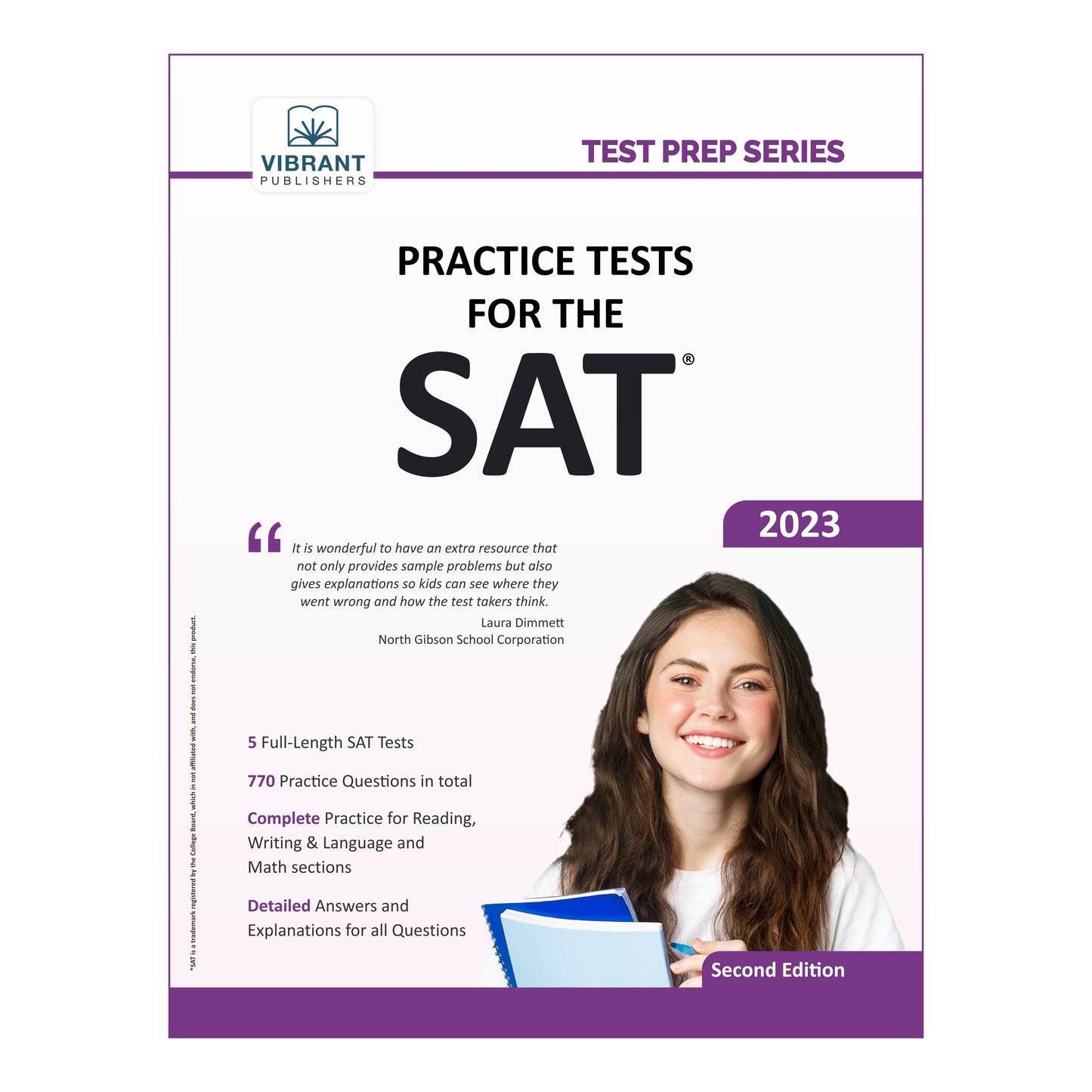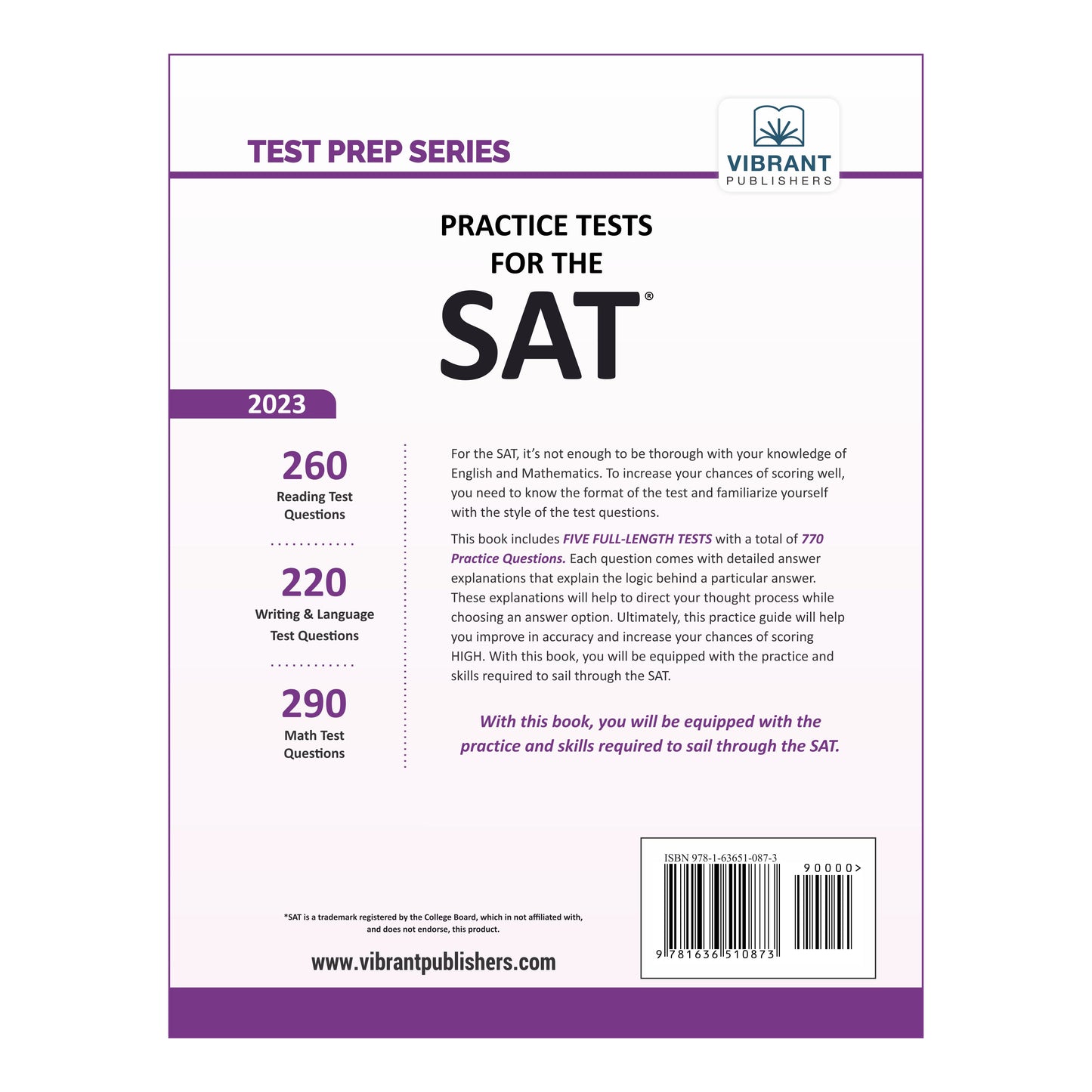 Practice Tests For The SAT
I would use the book, for the instructional pages in the beginning. The list of idioms, for example, is nicely done and would prove helpful to some non-readers. I would pick and choose the sections that certain students would find helpful, based upon their skill set. The Reading and Writing sections of the tests, the questions and lengths of reading seem in line with the current versions of the test. The Math section, at least in test one, seems rather simple. In short, yes, I would use this book for my students.
Practice Tests For The SAT
Bought several SAT books for grandson, straight A 10 grade student, who requested one for his birthday. Hes thrilled to have them and has started working in one already.
Practice Tests For The SAT
Being a Test prep strategist, I am always keen to explore new content for SAT and ACT, especially timed drills and practice tests. Came across this manual on SAT which perfectly compiles together all aspects which are tested in exam. This booklet is a perfect example of my handbook. Initial pages are dedicated to all the important topics, which are relevant to the exam. Then itemized all Grammar rules, Strategies & Maths formulas in a very systematic approach, which is perfect for revision. This handbook can be used by students as one stop shop to revise all content at the same place a week before the real SAT. Later part of the manual covers 5 full length tests on SAT which are a replica of real test. Brush up of concepts followed by timed tests gives a boost and motivation to perform well on SAT. Elaborated explanations and organized content make practice a smoother process.
This book is perfect mix of concepts, drills and timed practice and a must have for all SAT students.