Cost Accounting and Management Essentials You Always Wanted To Know: 5th Edition
Regular price
$43.99 USD
Sale price
$35.19 USD
Unit price
per
Sale
Sold out
Share
A simple guide to making managerial decisions based on cost data.

Cost Accounting & Management Essentials You Always Wanted To Know: 5th Edition condenses the vast world of cost accounting and management into a practical, compact guide. In this book, the conceptual frameworks of cost accounting and management are presented with practical examples that help solidify the learner's understanding. With this book, professionals will become acquainted with the key cost accounting terminology and will learn how to manage their company's resources to achieve organizational goals.
BOOK SAMPLE 
Bibliographic Details

Pages: 188 pages

Paperback (ISBN): 9781949395358

eBook (ISBN): 9781949395365

Hardback (Color): 9781949395686

Trim Size: 5.5" x 8.5"

Category: Business & Economics

Author: Kalpesh Ashar
Description

This new edition includes an exciting new chapter on Customer Profitability, updated chapter contents, and real-world examples that will help learners to understand how to use cost accounting tools to make decisions to benefit their organizations.With this book, readers will be able to:

Explore the world of Cost Accounting
Conduct Cost-Volume-Profit (CVP) Analysis for your company
Learn to use Activity-based Costing
Understand concepts of Cost Allocation and Control
Make decisions using relevant cost information
Discover the difference between Customer and Product Profitability Analysis

Cost Accounting & Management Essentials is ideal for working professionals moving into management roles. This book will also be useful to senior management and individuals who need to understand cost accounting numbers.
About the Author

Kalpesh Ashar is a management consultant and corporate trainer holding an MBA (Dean's Award Winner) from SPJIMR, one of Asia's top business schools, and an Engineering degree with honors in Electronics. He has over 24 years of experience in large organizations and start-ups in Asia, USA, and Europe.Kalpesh has worked in several project management roles, like Senior Project Manager, Delivery Manager, and Program Manager. He is passionate about writing on management subjects. His techno-business background gives him a unique position to write on management topics that are easy to understand for non-MBA graduates. His books are authored in a simple to understand manner without unnecessary use of management jargons.
About the Series

The Self-Learning Management Series is designed to help students, new managers, career switchers, and entrepreneurs learn essential management lessons and covers every aspect of business, from HR to Finance to Marketing to Operations across any and every industry. Each book includes basic fundamentals, important concepts, and standard and well-known principles as well as practical ways of application of the subject matter.
Editorial Reviews

The book uses charts, graphics, tables and relevant examples to explain the concepts of cost accounting and also provides a detailed computation for each of them. Cost Accounting and Management Essentials is a well-organized book that will help students understand and conquer the subject easily.

- Jangho Gil, Assistant Professor of Accounting, Monmouth University Logo

 

The book is simple to understand, contains a plethora of questions and answers and is perfect for those who are studying cost accounting as a non-core subject. This book is broken down into bite-sized pieces so that the concepts of cost accounting are easy to digest and remember.

- Xihui Chen, Assistant Professor of Accounting, Finance at Heriot-Watt University

 

The book touches upon all the concepts required in cost accounting without getting into a lot of details. It introduces the readers to a lot of terminologies when it comes to cost classifications and behaviors.

- Dr Cheryl A Moore, Mercyhurst University, Assistant Professor of Accounting

 

This book covers adequate topics that are included in the PG curriculum in recent years. The theoretical coverage and language of the book is lucid and student-friendly. The illustrations are better placed and the book has simple examples that help elucidate the concepts. Overall, the book offers a clear understanding of cost and management accounting.


- Dr.Chetana Asbe, Faculty of Finance, Chetana's Institutte of Management & Research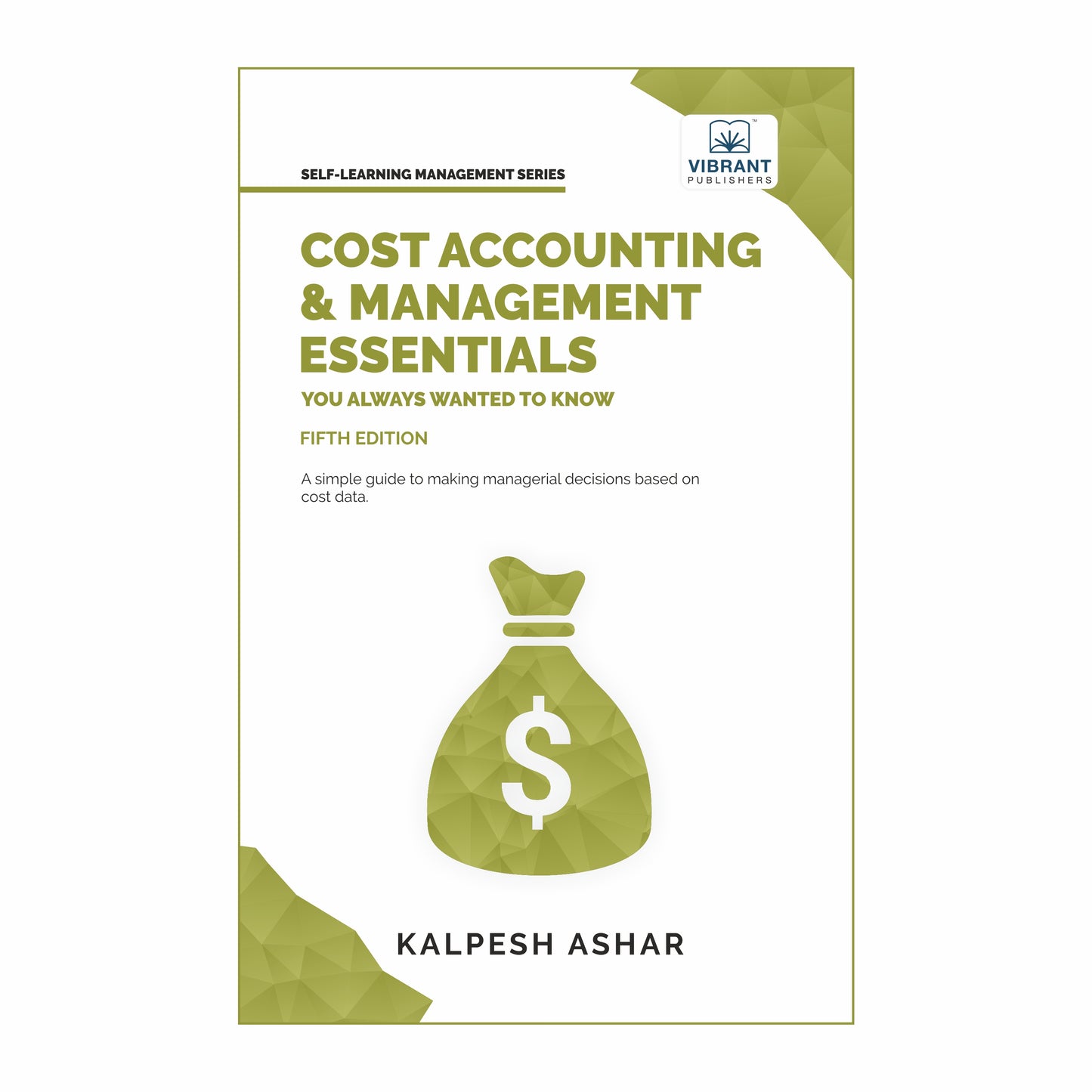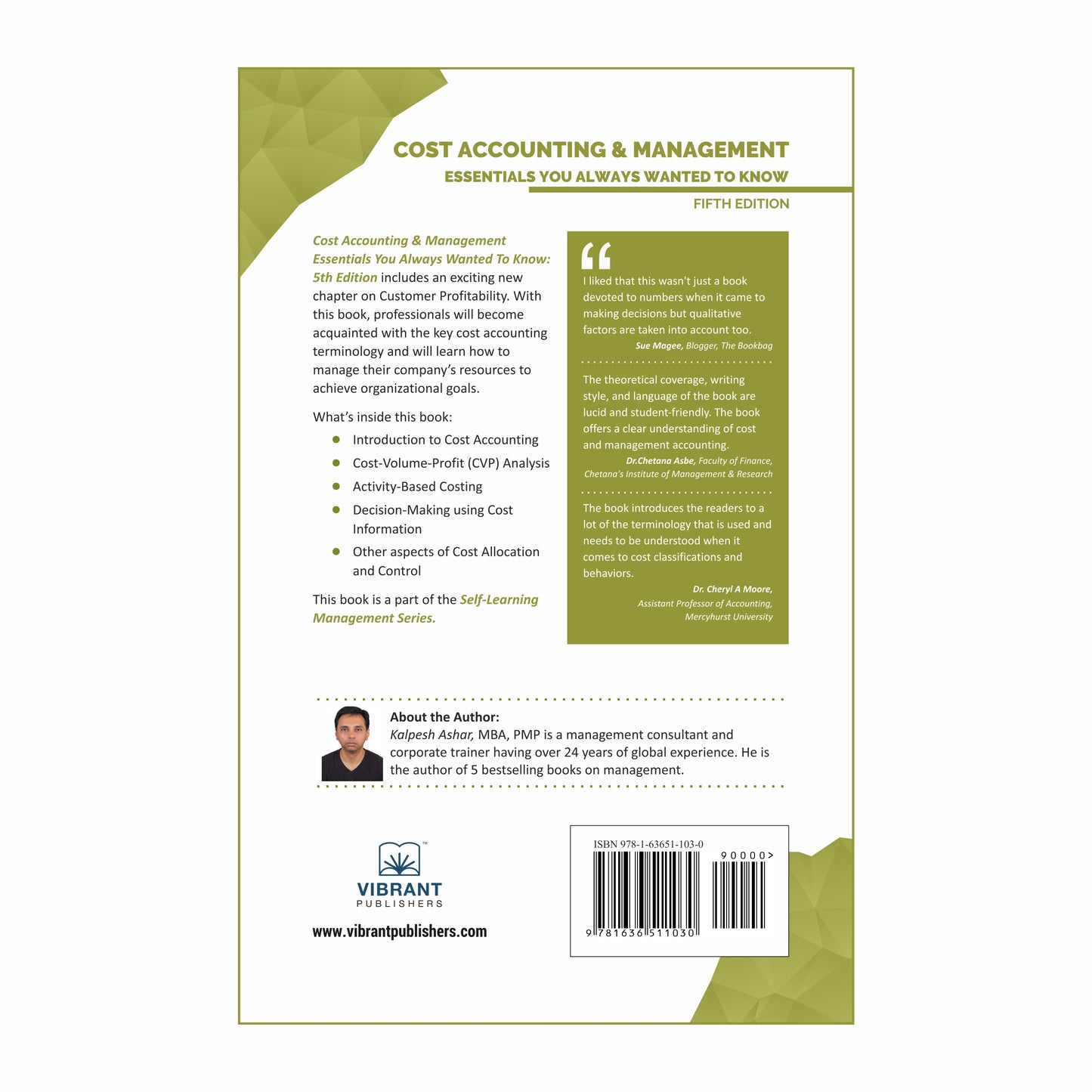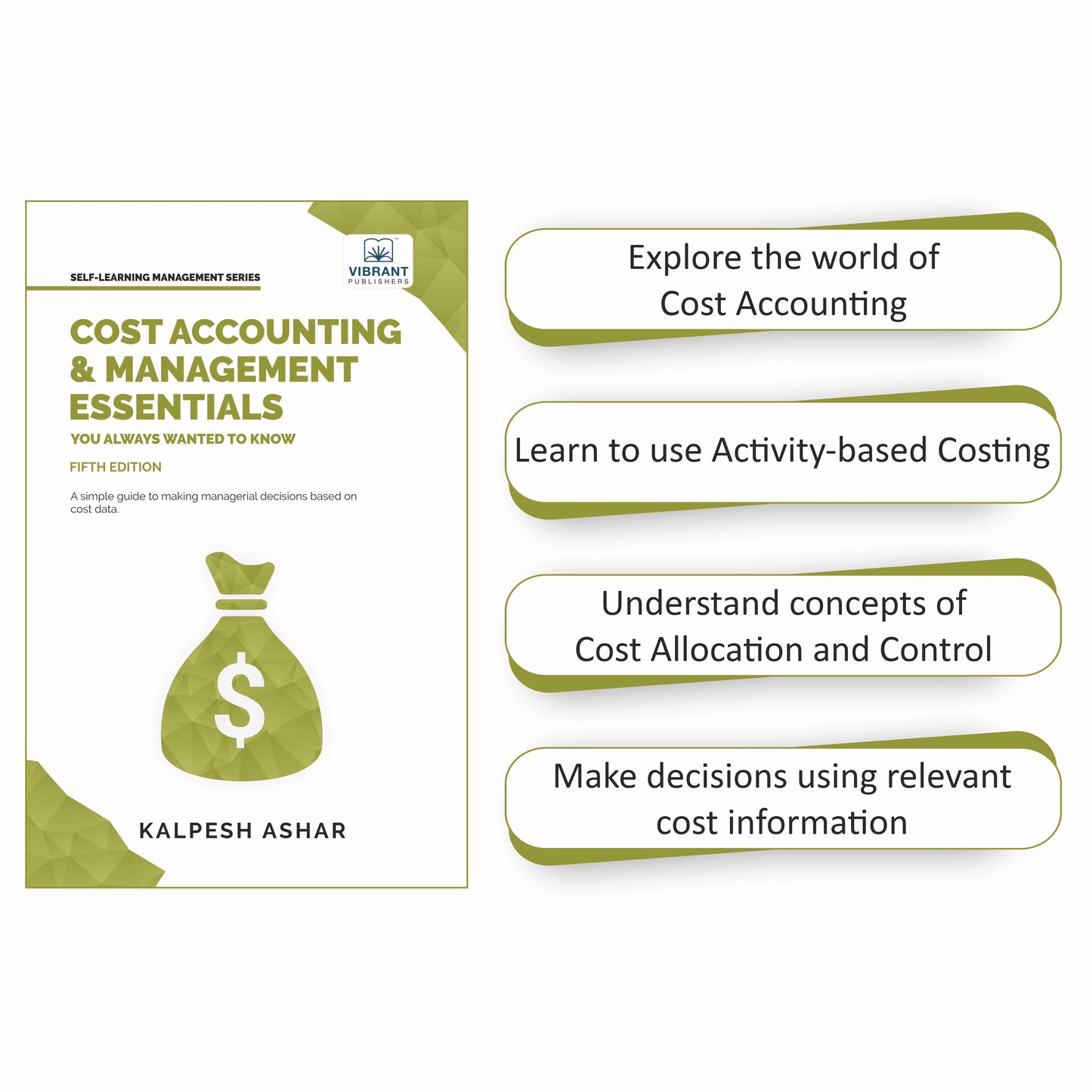 great reference
great reference - easy to understand and remember