Financial Management Essentials You Always Wanted To Know: 5th Edition
Regular price
$43.99 USD
Sale price
$31.63 USD
Unit price
per
Sale
Sold out
Share
Financial Management Concepts Simplified

Core Financial Concepts Explained for Business Professionals and Non-Finance Graduates

Chapter Summaries and Solutions to Practice Exercises

New Chapter on International Finance

Important Standard Principles covered

Solved Exercises and Practice Questions
BOOK SAMPLE
Bibliographic Details

Pages: 206 pages

Paperback (ISBN): 9781949395372

eBook (ISBN): 9781949395389

Hardback (Color): 9781949395693

Trim Size: 5.5" x 8.5"

Category: Business & Economics

Author: Kalpesh Ashar
Description

Financial Management Essentials is an essential guide to making good financial management decisions!Financial Management Essentials You Always Wanted To Know: 5th Edition provides new managers and leaders with the foundational concepts of financial management. This new and updated edition comes with an exciting new chapter on international finance, including case studies and practical examples. It offers an in-depth study on the type of financial resources companies acquire and how they utilize these assets in their business processes and activities. Each chapter provides real-world examples of financial management practices and includes practice exercises to help train the reader in the usage of these critical tools.

With this book, you will be able to:

Understand Financial Statement Analysis
Learn about Cost of Capital
Learn how to Create a Capital Budget
Understand how to Manage Working Capital
Study Stocks and Dividends
Explore Financial Forecasting
About the Author

Kalpesh Ashar is a management consultant and corporate trainer holding an MBA (Dean's Award Winner) from SPJIMR, one of Asia's top business schools, and an Engineering degree with honors in Electronics. He has over 24 years of experience in large organizations and start-ups in Asia, USA, and Europe.Kalpesh has worked in several project management roles, like Senior Project Manager, Delivery Manager, and Program Manager. He is passionate about writing on management subjects. His techno-business background gives him a unique position to write on management topics that are easy to understand for non-MBA graduates. His books are authored in a simple to understand manner without unnecessary use of management jargons.
About the Series

The Self-Learning Management Series is designed to help students, new managers, career switchers, and entrepreneurs learn essential management lessons and covers every aspect of business, from HR to Finance to Marketing to Operations across any and every industry. Each book includes basic fundamentals, important concepts, and standard and well-known principles as well as practical ways of application of the subject matter.
Editorial Reviews

Very comprehensive and informative. The book covers all of the topics that I normally teach my undergraduate students. In my opinion, this would be a useful tool for a classroom setting. Additionally, the book will assist someone who is considering starting an investment/relations company, or a creative business owner to dig deeper into the world of financial management.

- Xihui Chen, Assistant Professor of Accounting and Finance, Heriot-Watt University

 

This book fills an important void for managers responsible for corporations and non-profits. It begins by opening access to finance to people with no experience in finance and moves steadily on to present well-developed business tools for decision making in complex organizations with significant revenues and budgets. I highly recommend this book.

- Drew Hession-Kunz, Senior Lecturer, Finance Department, Boston College

 

I think the book would be a good primer or assigned text for those enrolled in a college or AP Finance course, as it introduces financial concepts in basic terms. The illustrations and flow charts are a plus, as they will help students navigate the book and visualize applications of the lessons therein.

- Carl Lew, School Librarian, The Park School

 

In your self-learning series, I am using Business Strategy and Financial Management as supplemental textbooks next semester.


- Jared Reynolds, Associate Dean, Kelley College of Business

 

The book is well structured and covers the core financial concepts that are essential for any business student to know. The concepts are explained in an easy-to-understand manner, and the examples and content is translated well into end-of-chapter practice problems. I would definitely recommend this book to both finance and non-finance majors.

- Prateek Sharma, Ph.D. Assistant Professor of Finance at Labovitz School of Business and Economics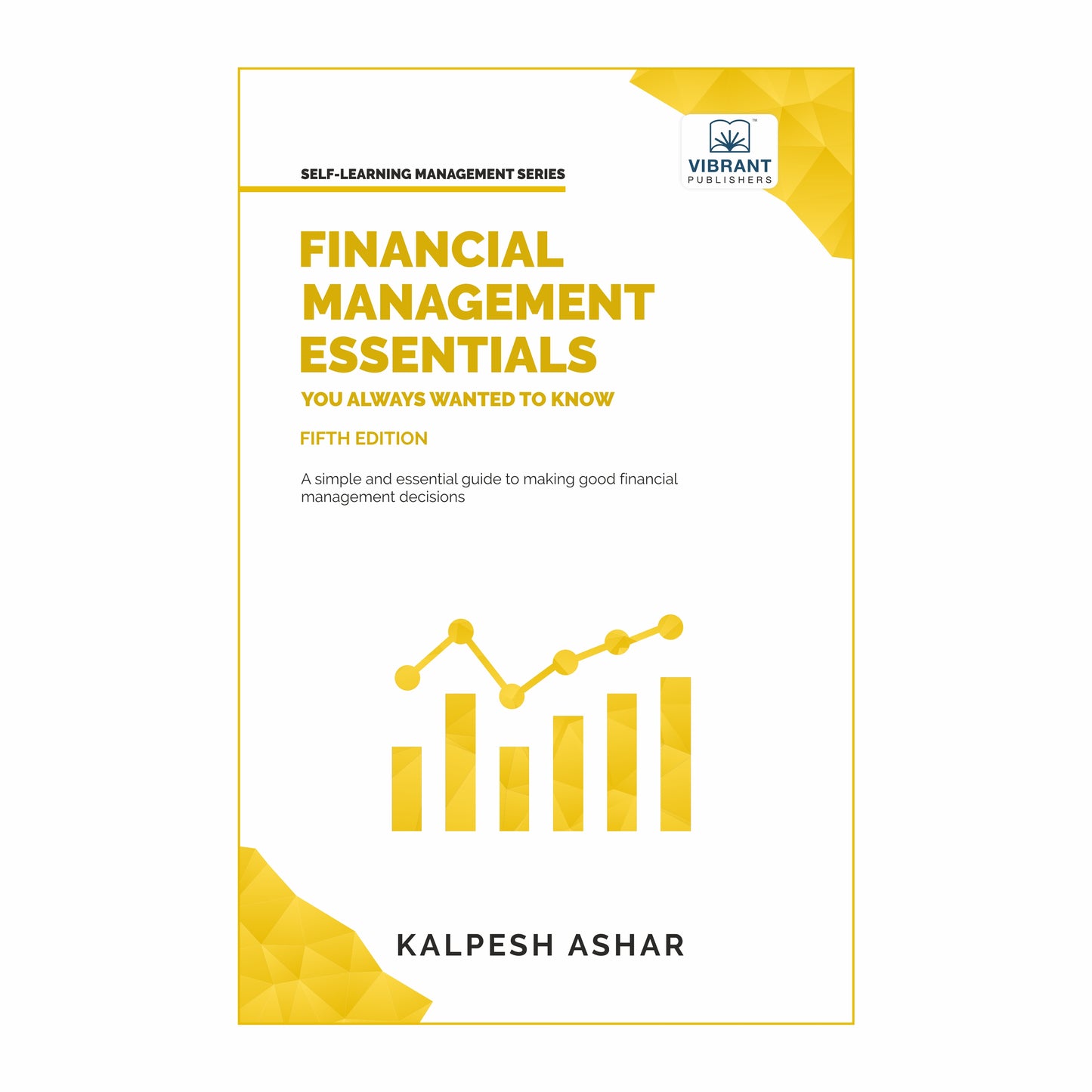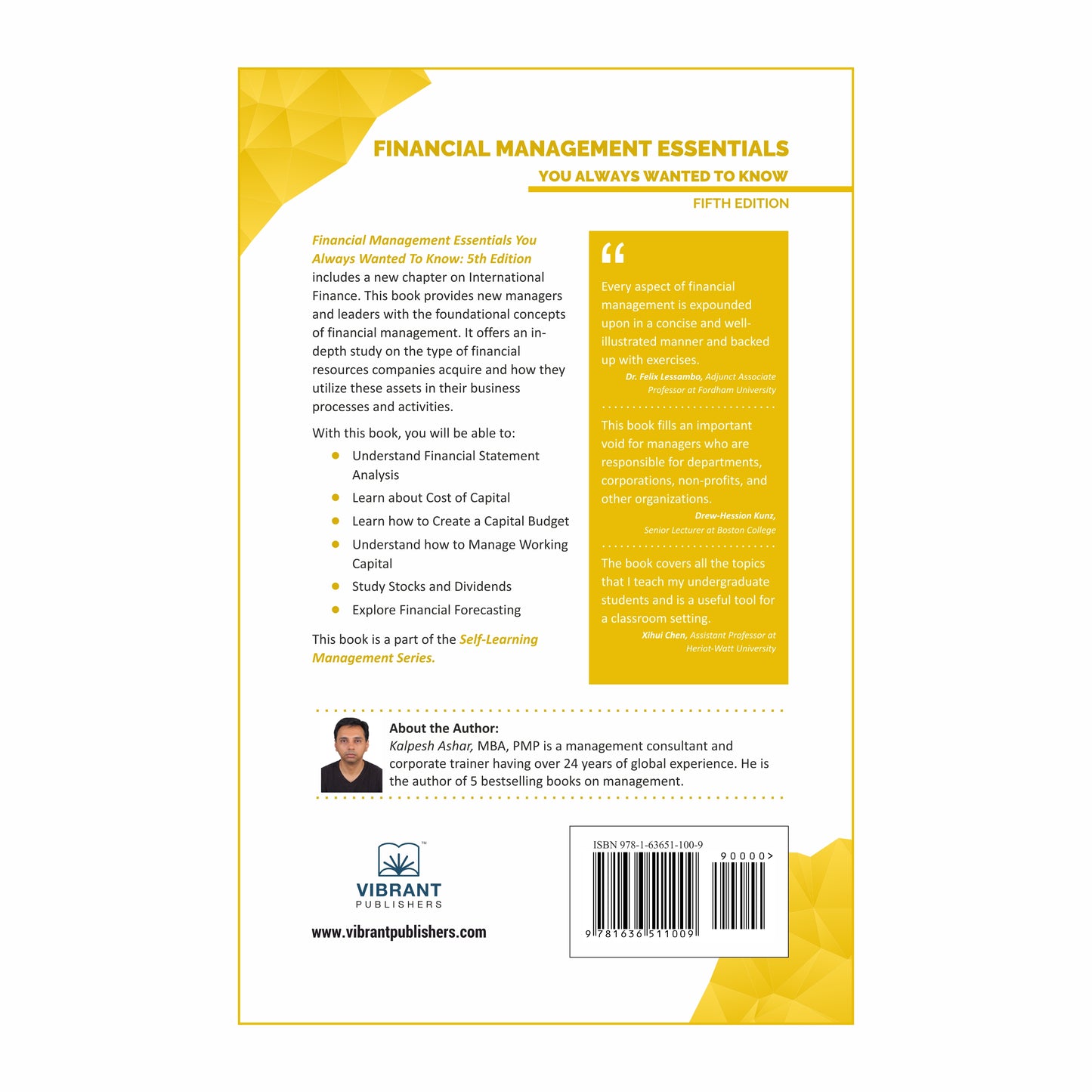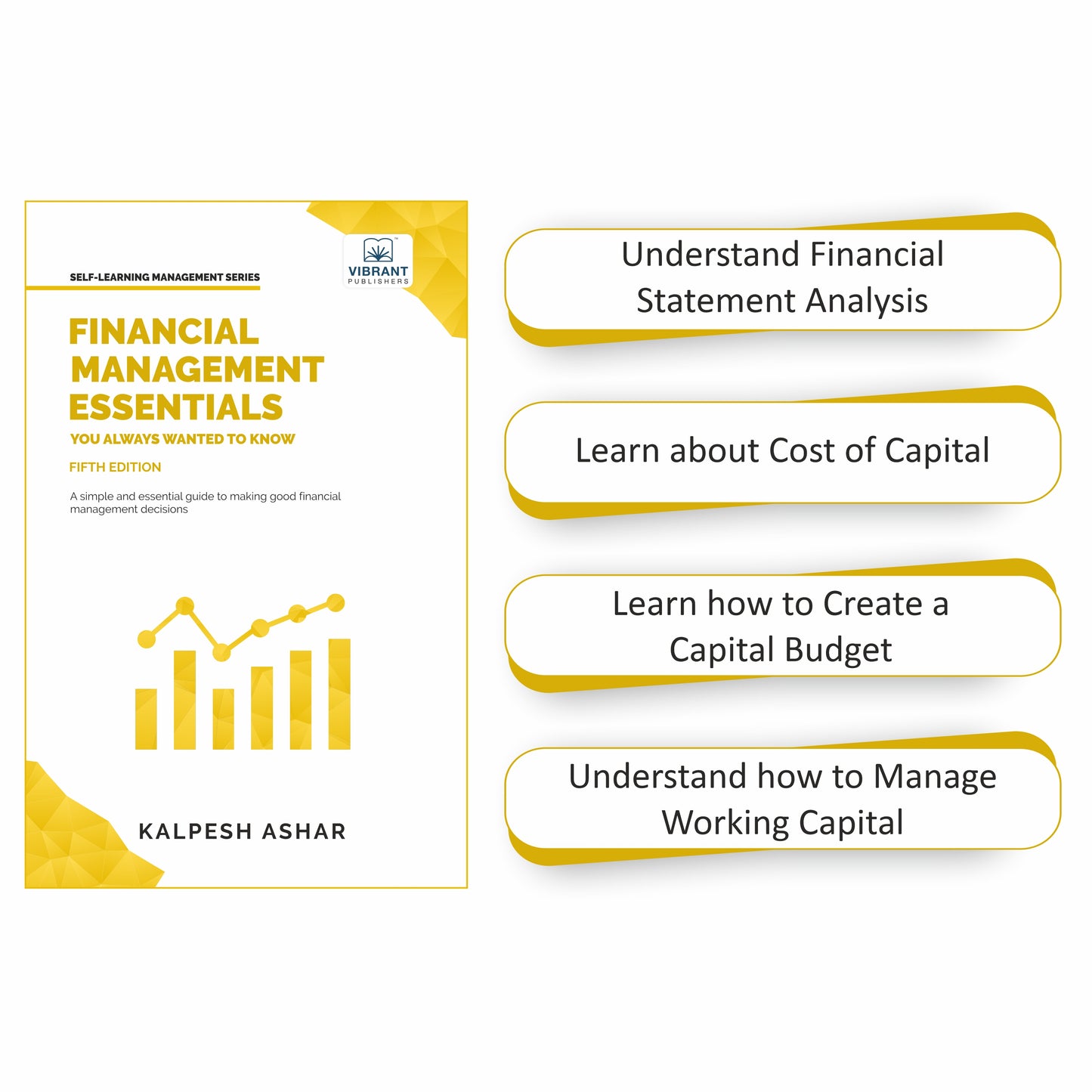 Good Book
The book is good with details of the experience of one who has been moving up the ladder. It's great.