Organizational Development Essentials You Always Wanted To Know
Regular price
$43.99 USD
Sale price
$35.19 USD
Unit price
per
Sale
Sold out
Share
Do the words Organizational Development (OD) intrigue and excite you? 
Do you want to know what role they play in the life of an organization?
Would you like to know more about what an OD practitioner actually does for an organization?
What exactly is an OD intervention through which change is introduced into an organization?
BOOK SAMPLE
Bibliographic Details

Pages: 215 pages

Paperback (ISBN): 9781636511481

eBook (ISBN): 9781636511498

Hardback (Color): 9781636511504

Trim Size: 5.5" x 8.5"

Category: Business & Economics

Author: Ankur Mitha
Description

Organizational Development Essentials You Always Wanted To Know answers these questions and many more. It is a ready reckoner for people who would like to know more about the subject but do not know where to start.

It seeks to provide an understanding of the still relatively new and evolving discipline of OD along with its key characteristics, core values, and goals. In order that it is not confused with some other disciplines like Change Management and Human Resource Management, a distinction is also drawn between them.

The book builds the theory of OD around the concept of constant change and suggests that organizations need to move from change that is thrust upon them to change that is planned, with the help of OD interventions.

The book also discusses the 5 stages of OD interventions -Entry, Diagnosis, Implementation, Evaluation, and Institutionalizationin detail. The discussion is rounded off by discussing the OD practitioner's core competencies, skills, ethical issues, and knowledge required as well as the expectations the organization has.

The book is an ideal pick for managers and leaders in organizations who wish to acquaint themselves with all the aspects of OD. It will be a useful guidebook for students and help them explore the field of OD for a prospective career.

This book is part of the Self-Learning Management Series designed to help students, managers, career switchers, and entrepreneurs learn essential management lessons.
About the Author

Ankur Mithal is a business professional with over 15 years of industry experience. He launched workreadyknowledge.com, an E-learning venture, and vdohire.com, a Digital hiring venture.
About the Series

The Self-Learning Management Series is designed to help students, new managers, career switchers, and entrepreneurs learn essential management lessons and covers every aspect of business, from HR to Finance to Marketing to Operations across any and every industry. Each book includes basic fundamentals, important concepts, and standard and well-known principles as well as practical ways of application of the subject matter.
Editorial Reviews

As an MBA professor that teaches courses on Organizational Change Management, I found this book to be particularly interesting and resourceful. Not only was the content concise and clear, it was perfectly detailed and thorough enough to compliment any undergraduate or graduate course in organizational change management strategy or just general business management. It's also the perfect resource for a professional newly appointed to management positions―regardless of the job level or corporate size. It provides specific action items on how to approach change, the very steps that I teach in my courses. Very impressed with this book and I will be recommending it to my graduate students.

- ShellyNice,AdjunctProfessor,

Southern New Hampshire University

This book uses a general model of planned change like the Quality management framework: Entry, Diagnosis, Implementation, Evaluation, and Institutionalization. The model allows the reader to understand each phase of the OD process. The language of the book is easy to understand and it includes summaries and quizzes at the end of each chapter. It also includes a useful OD proposal in section 4.4. This book is useful for undergraduate and graduate students and can be used in Organizational Development and Organizational Behavior courses.

- Rodolfo Biasca, Professor of Economics

Purdue University Global

The book is well structured and written in a style that is easy to read and comprehend. In the first three chapters, the book traces the beginning and evolution of OD, it's relevance, challenges, and excitement experienced by an OD practitioner, how it differs from Change Management and other seemingly related fields. The next five chapters provide an overview of a typical OD intervention. The final chapter is from the practitioner's perspective, covering the essential knowledge, skills, and ethics that an OD practitioner must possess and practice.The book will benefit young aspirants wanting to build a career in OD. It provides useful perspectives to trainers and early stage consultants who wish to explore OD as a field of practice. It will also serve as an informative source for non OD professionals supporting OD interventions. The essential message of the book is that organizations should not react to change but embrace, engage and manage it.

- Umesh Dhand,

Faculty, SPJIMR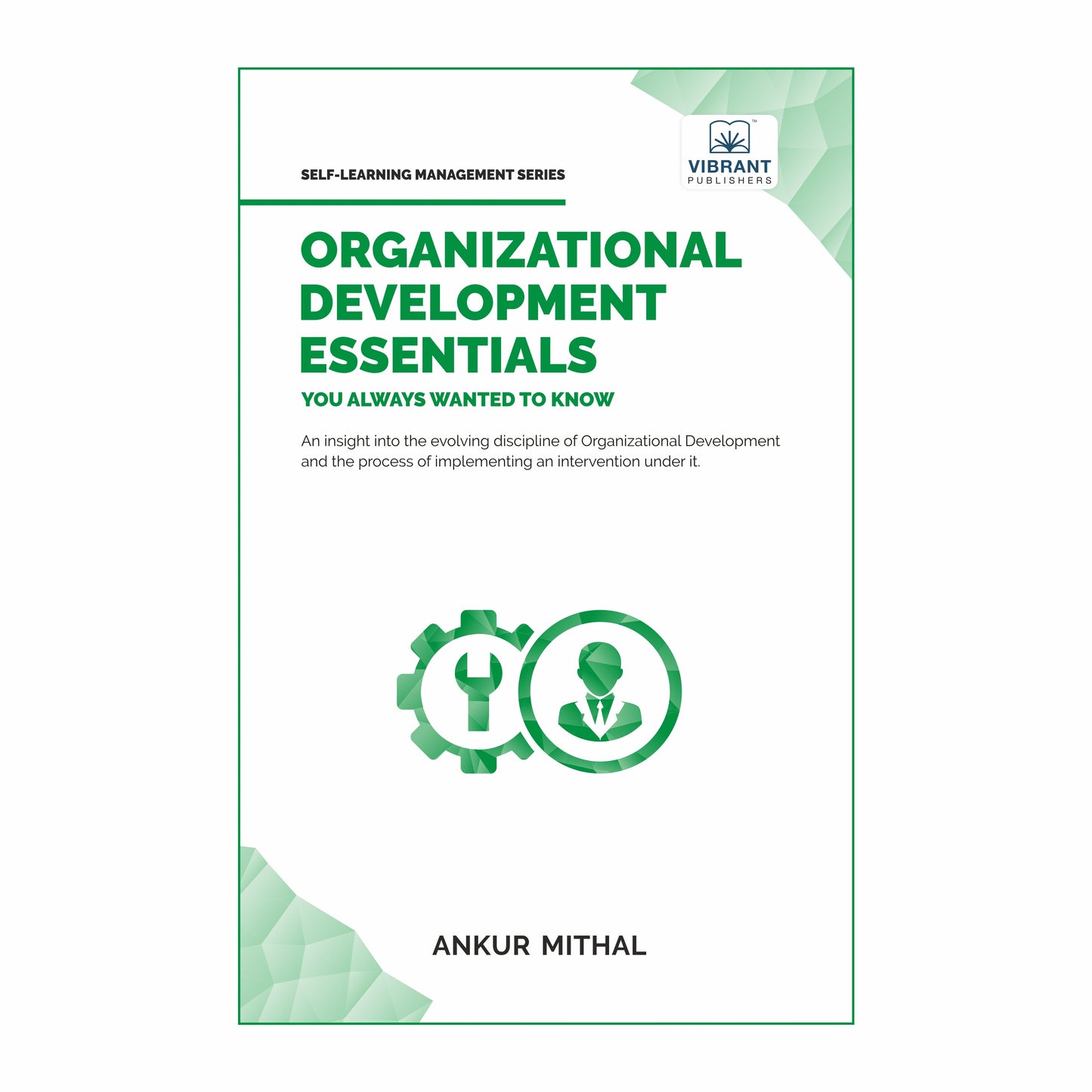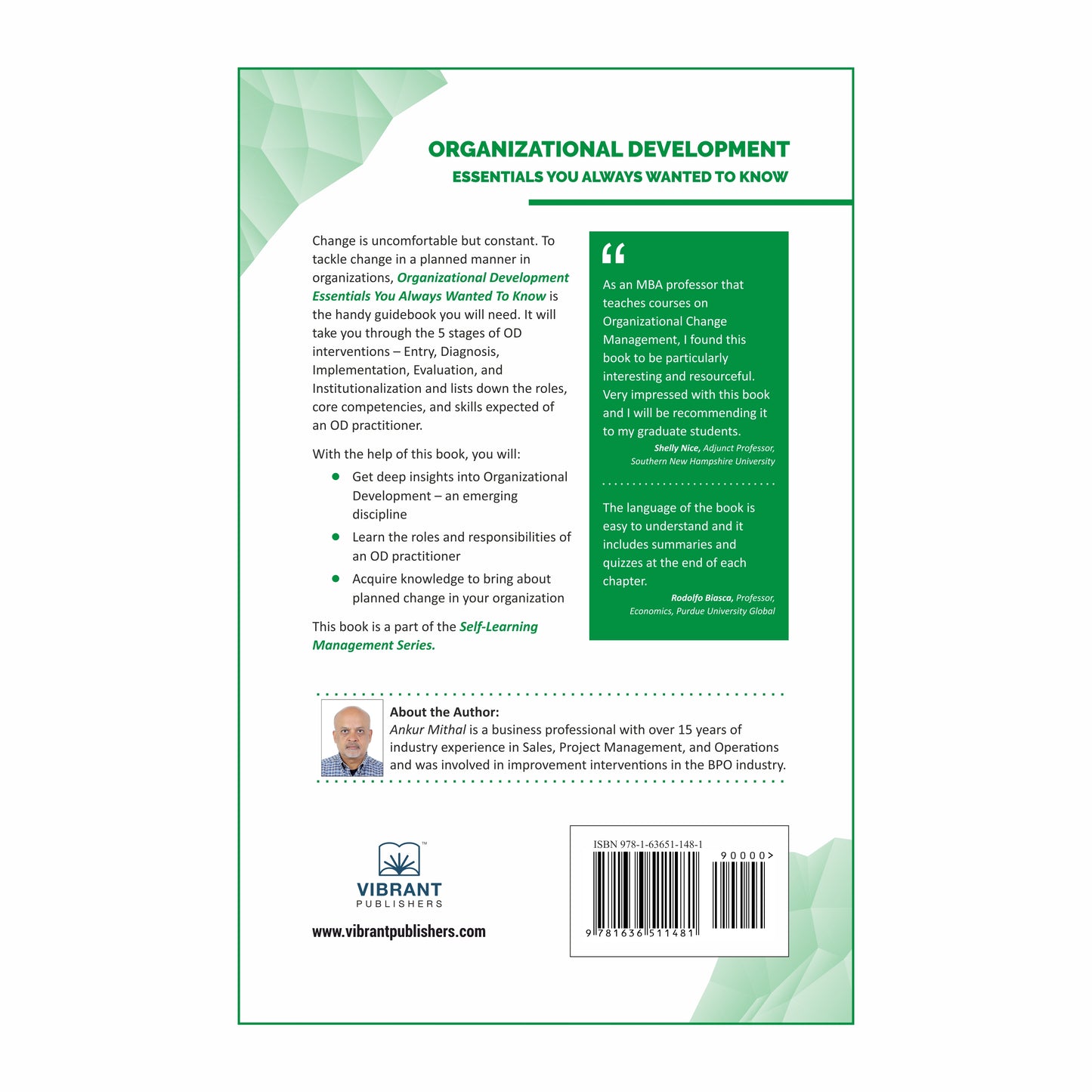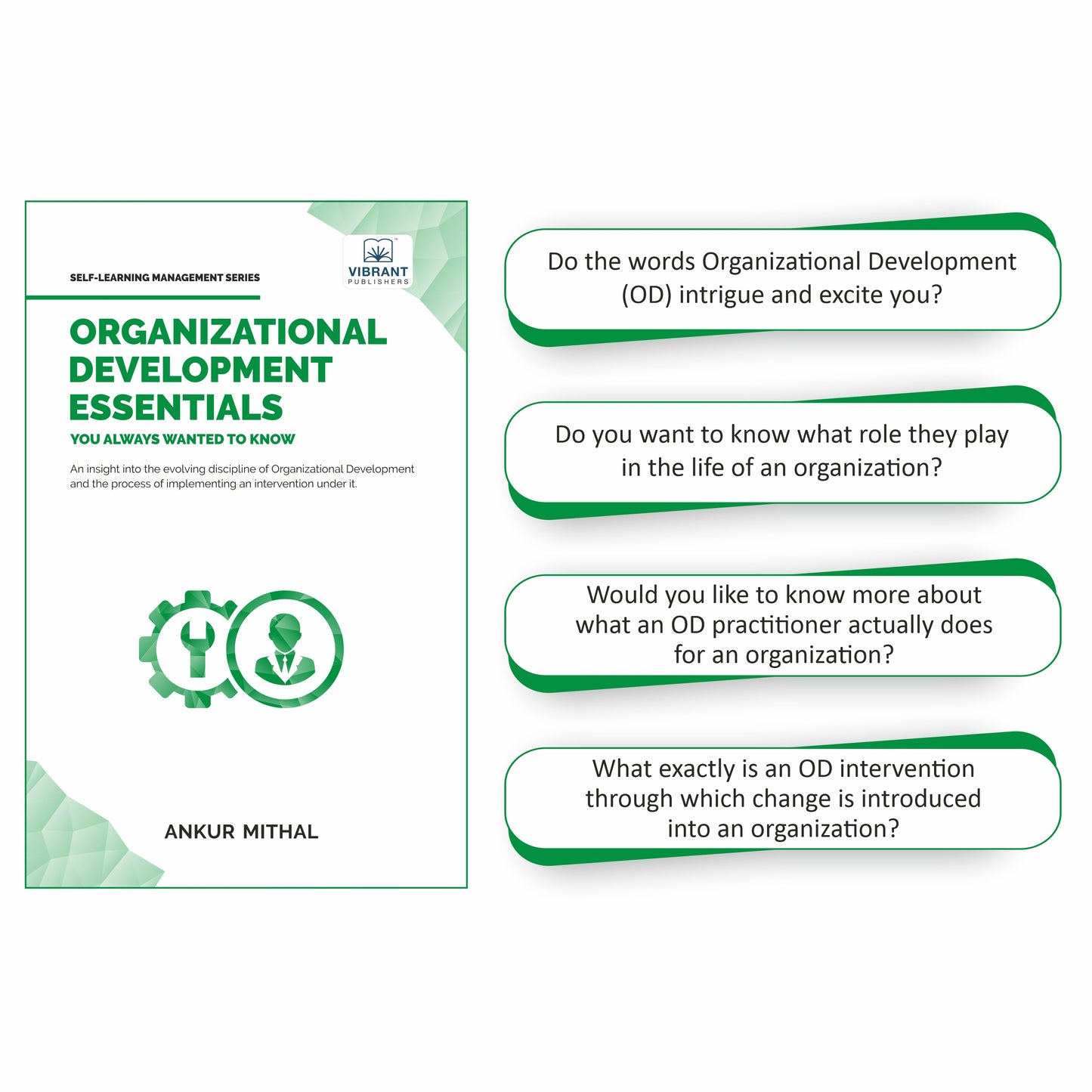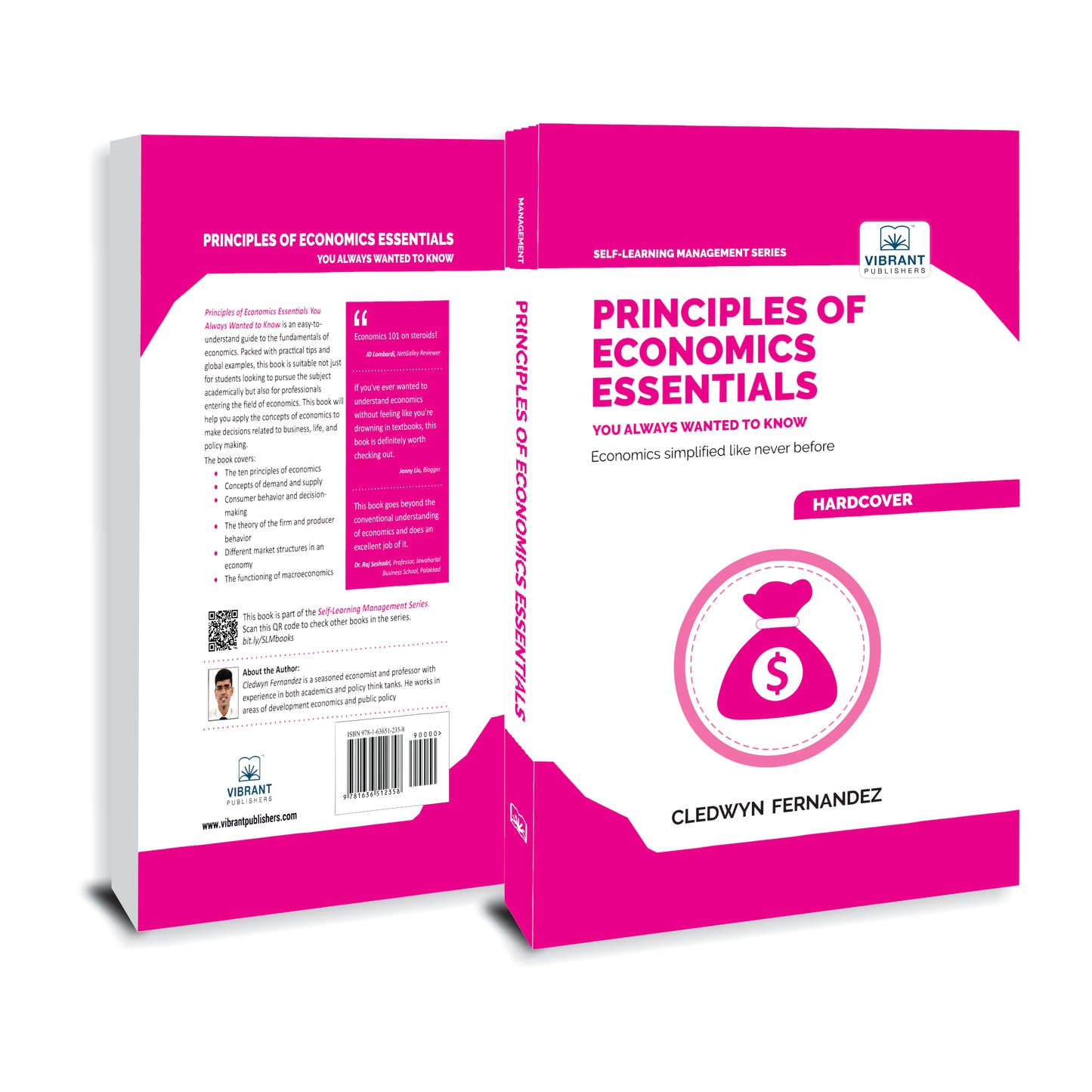 Best book
The book is well-written and easy to understand. Mithal does a good job of explaining complex concepts in a clear and concise way. He also provides numerous examples to illustrate his points.
Highly recommended
Value of money and good for buying
And Amazon delivery is good
Highly recommended for those seeking a captivating and thought-provoking read.
Amazing book
This book is good for environmental of a person ...
Best solutions of life and better habits to develop...
Must buy it...
Book
Unlocking the Potential for Growth" is a valuable resource for individuals seeking to understand and implement effective strategies for organizational development. The book covers a broad range of topics and provides a comprehensive overview of the field.
One of the book's key strengths is its practical approach to organizational development. The authors offer actionable insights and techniques that can be readily applied in real-world settings. They emphasize the importance of aligning organizational goals with employee development, fostering a positive culture, and creating systems that support continuous improvement. This focus on practicality makes the book relevant and useful for professionals in various industries.
Fun
Learn the roles and responsibilities of an OD practitioner .
This book is very good and useful for us .