Project Management Essentials You Always Wanted To Know
Regular price
$43.99 USD
Sale price
$35.19 USD
Unit price
per
Sale
Sold out
Share
Simplified explanation of concepts
Chapter Summaries
Solutions to Practice Exercises
Practical approaches for application
Best Practices
Project Management Templates
BOOK SAMPLE
Bibliographic Details

Pages: 234 pages

Paperback (ISBN): 9781636510712

eBook (ISBN): 9781636510729

Hardback (Color): 9781636510736

Trim Size: 5.5" x 8.5"

Category: Business & Economics

Author: Kalpesh Ashar
Description

A short, simple, and practical guide to understanding how to manage all kinds of projects! As employees move into a project management role, they need to learn new skills. These would include management of several different dimensions of a project to deliver the project successfully. Project Management Essentials You Always Wanted to Know: 5th Edition provides the core information about how to manage the complexity of modern projects with improved easy-to-understand explanations, a new WBS template and a new chapter on Agile. The new edition, includes topics such as:

Project management overview
Project Initiation - Constraints, Stakeholders, PMO, Life Cycles
Project Planning - WBS,CPM, Budgeting, Quality, Resources, Communications, Risk, Procurement, Stakeholders
Project Execution - Audits, Resources, Communications
Project Monitoring & Controlling - Tracking, Quality Control, Change Control
Project Closure
Agile Overview (new)
About the Author

Kalpesh Ashar is a management consultant and corporate trainer holding an MBA (Dean's Award Winner) from SPJIMR, one of Asia's top business schools, and an Engineering degree with honors in Electronics. He has over 24 years of experience in large organizations and start-ups in Asia, USA, and Europe.Kalpesh has worked in several project management roles, like Senior Project Manager, Delivery Manager, and Program Manager. He is passionate about writing on management subjects. His techno-business background gives him a unique position to write on management topics that are easy to understand for non-MBA graduates. His books are authored in a simple to understand manner without unnecessary use of management jargons.
About the Series

The Self-Learning Management Series is designed to help students, new managers, career switchers, and entrepreneurs learn essential management lessons and covers every aspect of business, from HR to Finance to Marketing to Operations across any and every industry. Each book includes basic fundamentals, important concepts, and standard and well-known principles as well as practical ways of application of the subject matter.
Editorial Reviews

This book reinforces my teaching, and students love having a resource that reminds them of what they learned in class.

- Angela J. Wheaton, Practical & Effective Project Management in University of Maine Hutchinson Center & University of Southern Maine

 

The book explains the concepts in a simple and very understandable manner. All concepts are explained very well and provided with very simple and relatable examples. The book is very reader friendly and the examples provided are real life examples. This book will be very useful to students and project professionals alike.

- Brajesh C. Kaimal, Director - Experion Technologies & Principal Consultant - enXCL Business Solutions, India

 

The author himself is holding PMP, PRINCE2, PMI-ACP, CSM certifications which makes him an authority in the subject. The book covers all the 5 process of Project Management thoroughly. The contents are quite crisp & clear for the graduate students and substantial for the PM professionals. Though small in size, the book convers all the aspects of PM, from the principles to the practices, with sufficient examples and templates. This makes reading this book an exciting experience for the readers.

- Dr. Rahul Dahatonde, Associate Professor - Training & Placement, SPCE, Mumbai

 

I use Project Management Essentials You Always Wanted to Know as a textbook for my Effective Project Management and Practical Project Management classes. I supplement my course material with reading assignments from this book. Students enjoy the book's simple explanations of project management concepts and the helpful diagrams which accompany them. The book also emphasizes industry best practices. The free templates are a solid resource for students, and the review questions and problems are great discussion starters. This book reinforces my teaching, and students love having a resource that reminds them of what they learned in class

- Angela J. Wheaton, MA, PMP, CMS, Instructor of Project Management ( freelancer )

 

Filled with easily digestible information and a bonus glossary of terms, Project Management Essentials is a useful tool for anyone who is looking to be a better project manager, leader, or learner.


- Marisa Soltz, MLIS, Reference Supervisor, Canby Public Library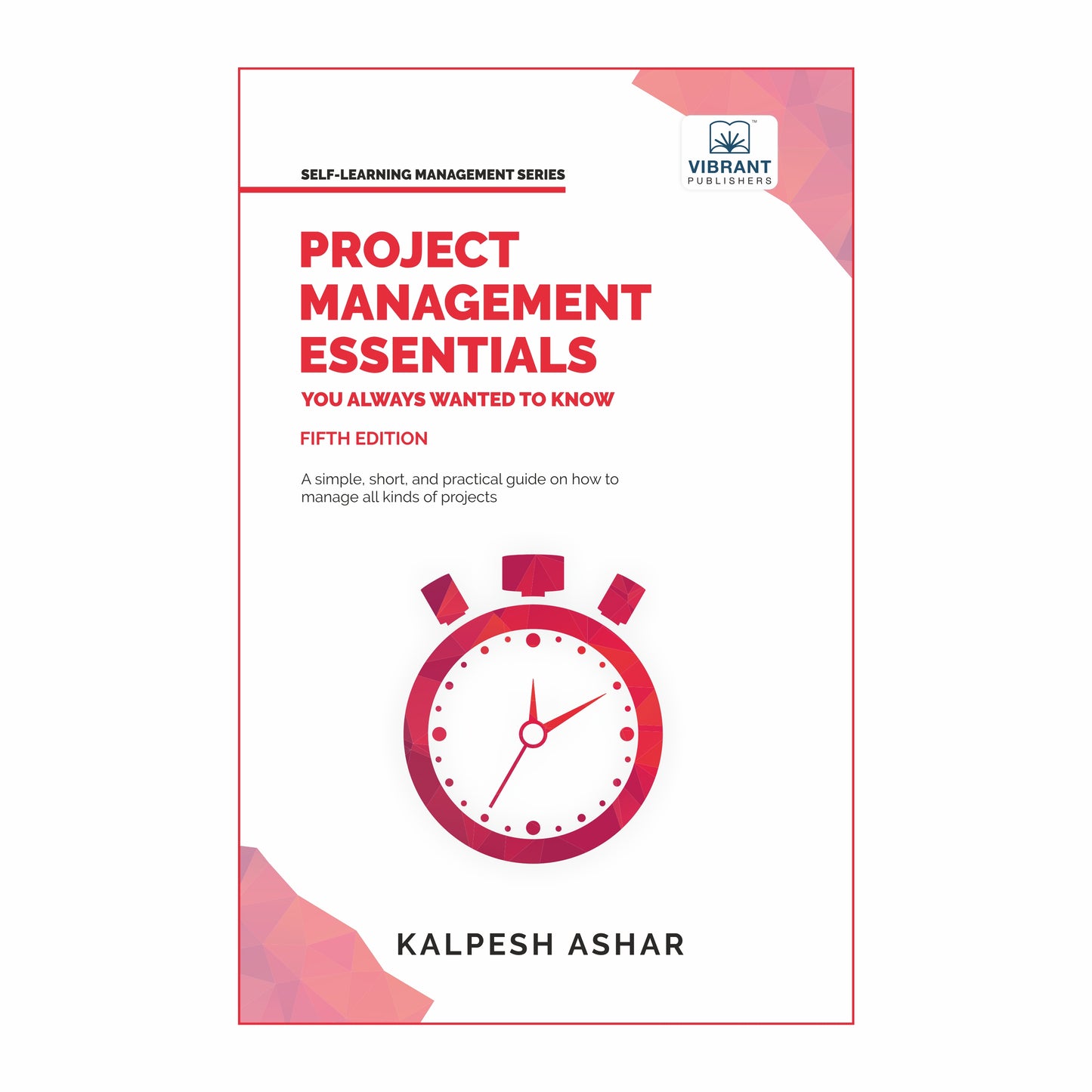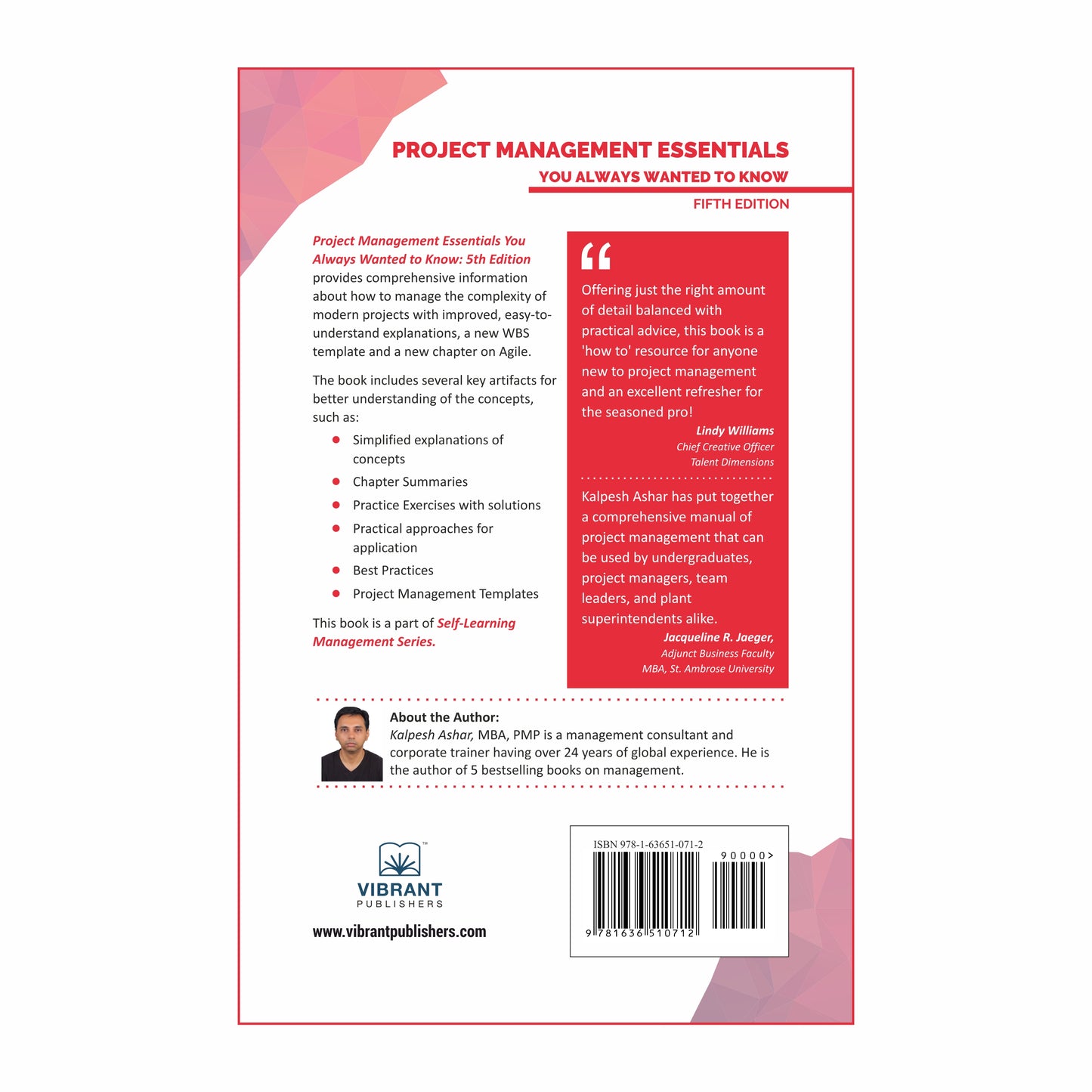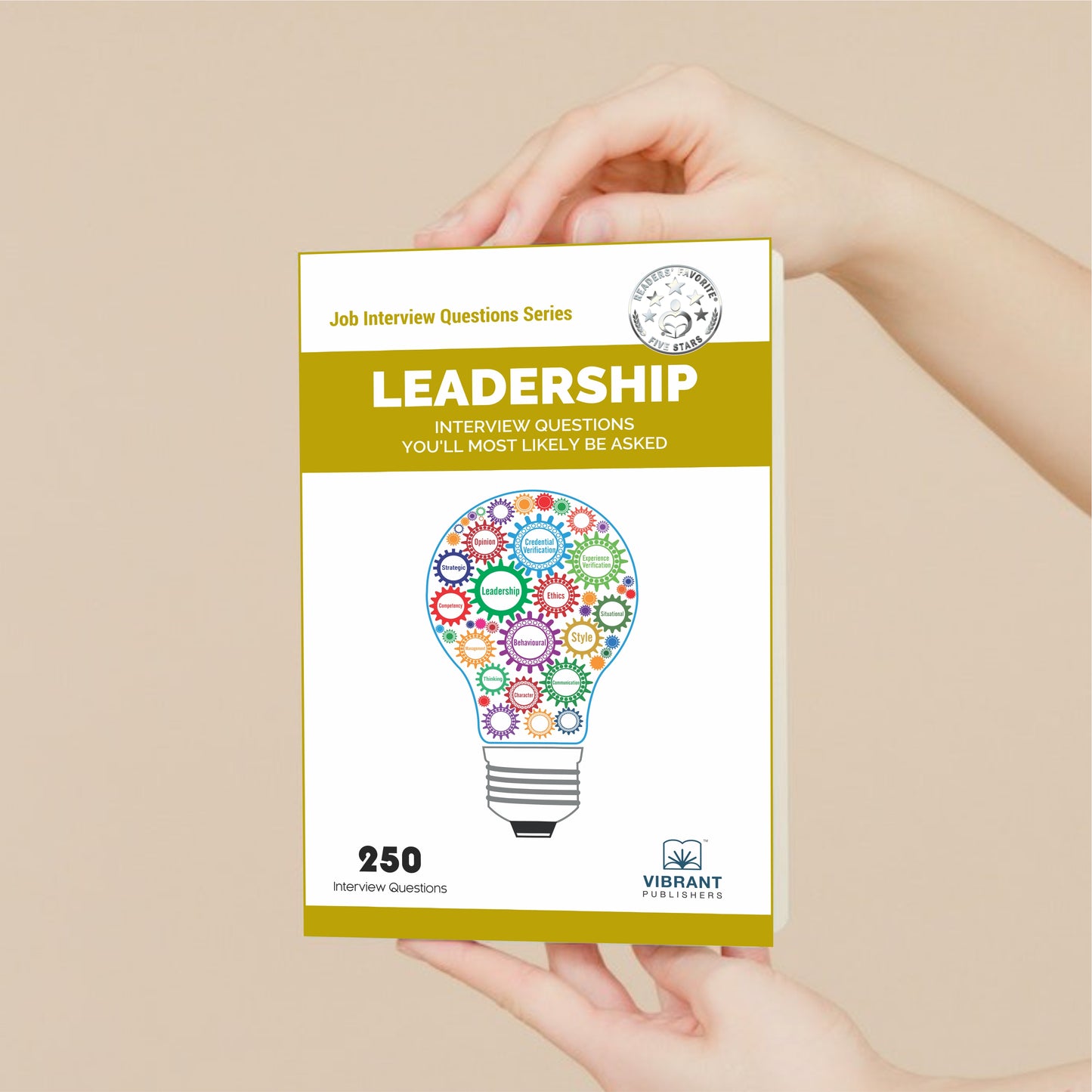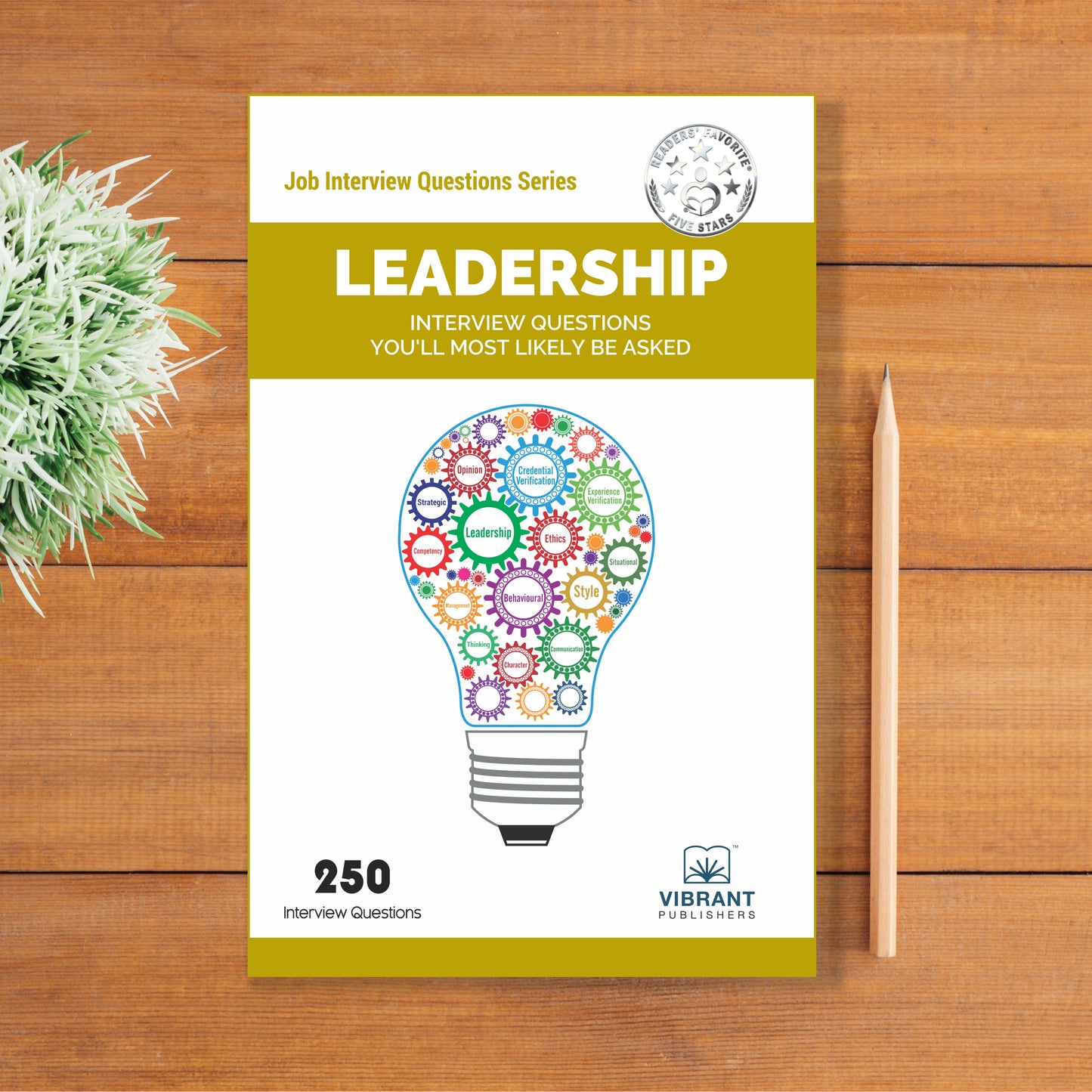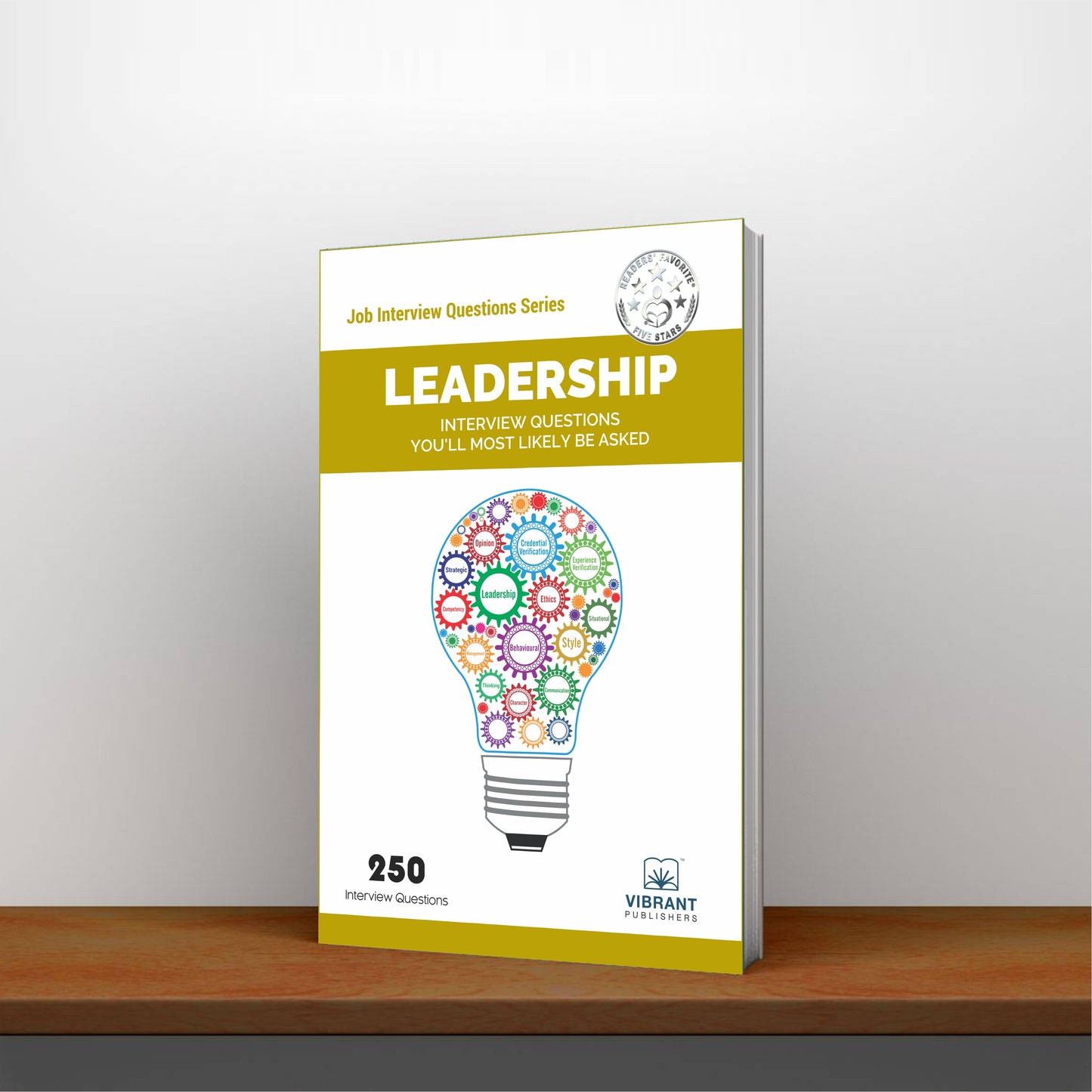 Project Management Essentials You Always Wanted To Know: 5th Edition
must say its very useful book for both students and professionals. It covers all the management concepts, including all the topics. Every topic narrated with proper description and examples. The proper examples and charts made the things more clear and appropriate. The narration is really good. I love the way how the book describes all the things in a very simple language.
All the concepts are clearly described.
A must read book!
Project Management Essentials You Always Wanted To Know: 5th Edition
The book Project Management by Vibrant Publishers is a short but informative book about the know-how of project management. It is brought out under the Self-Learning Management Series by the publishers. True to this, it is self-sufficient for understanding the basics of the subject with ample examples and templates. It is pretty much concise and a user-friendly book.
It delves into the theory of project management with its initiation and planning. It goes on to explain the project execution, its monitoring, and the need for proper closure of it. Concepts of audits, business communications, risks associated with project, constraints, etc are discussed lucidly. What I liked was its easy language which makes it simpler for the reader to grasp the knowledge. Also, the glossary provided at the end of the book is its plus point. It makes it easy to refer to the typical jargon of project management. However, I found a few (perhaps, 2 or 3) typos. I would suggest doing a bit of editing.
In all, the book is good to get an overview of the process of project management and could be referred by a professional or a student.
Project Management Essentials You Always Wanted To Know: 5th Edition
Project Management Essentials is an insightful and worthy book to be read.
It is a short read and still, it managed to get the reader introduced to most of the main concepts of project management.
This book is much more inclined to the Generalised aspect of project management which gives it a General Insight kind of worth.
It is helpful in the introduction to the concepts, but if you are looking to read something technical that too about any particular aspect then you should look for something much more specific according to the topic.
The book mainly focuses on
A project management overview
Project Initiation Constraints, Stakeholders, PMO, Life Cycles
Project Planning WBS, PERT/CPM, Budgeting, Risk
Project Execution Audits, HR, Communications
Project Monitoring & Controlling Tracking, Quality Control, Change Control
Project Closure
The topics are defined clearly, I felt that little more depth was required for a proper understanding and also about what to do next.
It does well with what it has to present, if you are looking to gain an insight over the mentioned topic then you can definitely check this book out.
Project Management Essentials You Always Wanted To Know: 5th Edition
A concise and profound textbook that teaches readers how to develop the ability to think in Project Management. Project Management book provides the conceptual methods and tools Project Management. The author gives specific charts and real-life examples to increase understanding of the material. The writing style is dynamic, bright and easy to comprehend. Templates and examples provide an illustrious way of learning.
A well-written and informative book. It is helpful for self-learning the concepts of project management.